Do you have specific questions about this product or our policies? Talk to an actual human now with hands on experience and expert advice. We're here for you!
Description
NFCA Headphone Amplifier
The Topping A30 Pro Desktop Headphone Amplifier uses the new specifically redesigned NFCA based circuit is optimized for terrific single ended performance. Massive paralleled high performance audio opamp architecture along with UHGF technology provides excellent DC and AC performance. High output current drive capability allows the amp driving low impedance headphones with ease. APX555B limited our measurement again
4PIN XLR+4.4mm+6.35mm Output
Built with a few outputs, you do not have to worry about compatibility while buying headphones. Designed with commonly seen 4.4mm, 6.35mm and 4 Pin-XLR connector, the Topping A30 Pro headphone amplifier covers most occasions and types of headphones. Functional but also compact, TOPPING A30 Pro desktop headphone amplifier in ready to perfect your HiFi Audio system with its amazing features
3 Steps Gain Settings
The Topping A30 Pro headphone amp provides 3 step gain settings which can easily adapt to the huge sensitivity span from IEMs to high impedance and full size over-ears. Just connect the earphones and leave the rest to the Topping A30 Pro desktop headphone amp.
SE + BAL input pass through
When shutting down, the input signal is directly output to RCA or TRS without amplification, which will be more suitable for active speakers/monitor speakers when the DAC has pre-amplifier functions. Even better is when used with D30Pro, the excellent noise performance of D30Pro is not wasted.
Say Goodbye to Ground Loops Noise
When multiple equipment are used, RCA Connection may encounter ground loop noise. A30 Pro introduces a GND/LIFT switch as the solution. When in normal use, set it to GND; when encountering ground loop noise, switch to LIFT to change the ground point of the A30PRO from the it's chassis to other equipment which it connected to.
Specifications
Dimension: 17.4cmx13.8cmx4.5cm

Weight: 870g

Power: 100-240VAC 50Hz/60Hz

Gain: L/M/H

Amplifier inputs: 1 xXLR (L+R) / 1 xRCA (L+R)

Headphone Amplifier outputs :

1 X 6.35mm headphone output jack 

1 X XLR headphone output jack 

1 X 4.4mm headphone output jack,

Pass through outputs: 1x6.35mm TRS(L+R)/1xRCA (L+R)

Power consumption: <9.0W
What's In the Box?
A30 Pro

AC cable

6.35mm to 3.5mm adaptor

User manual

Warranty card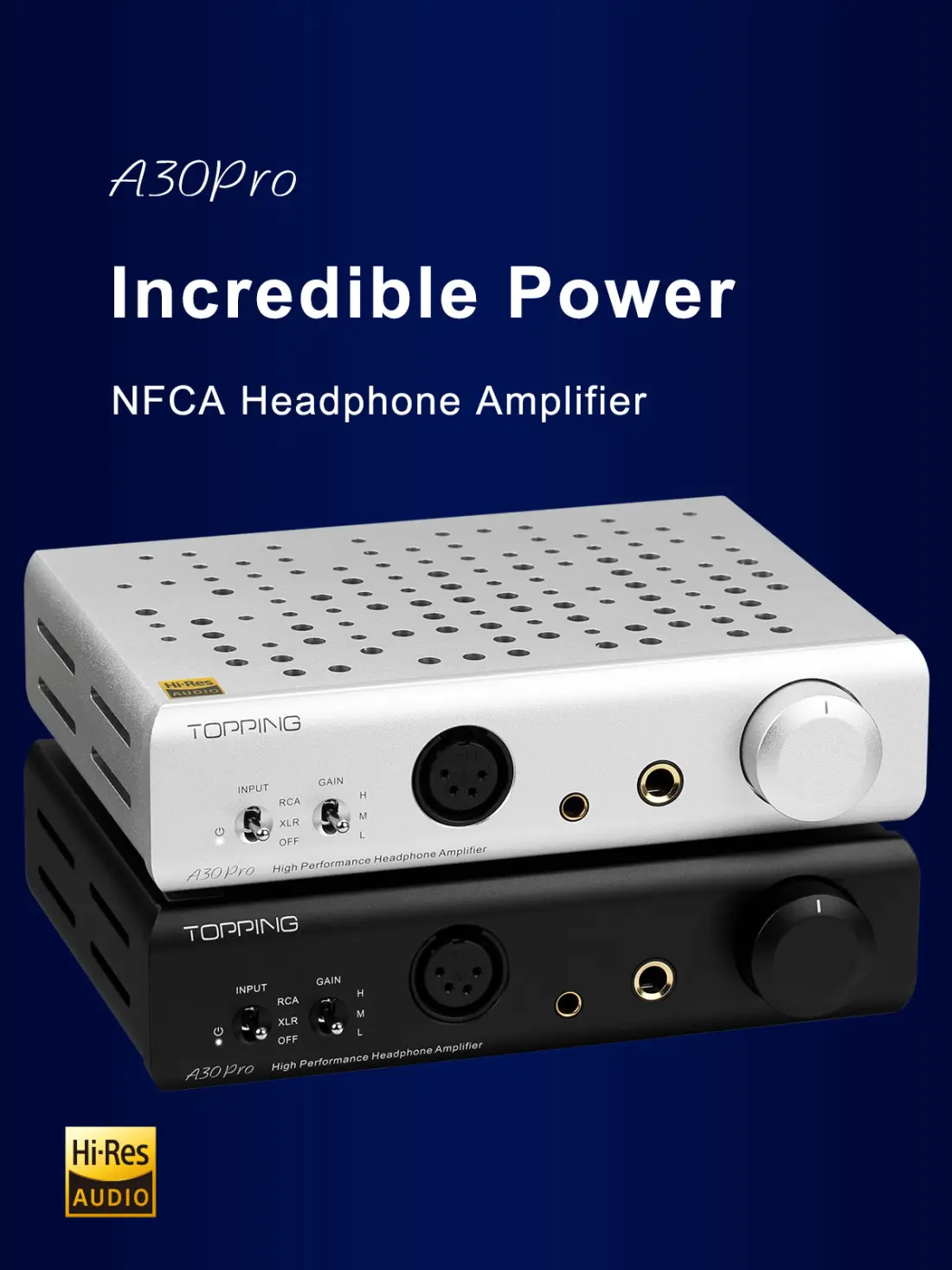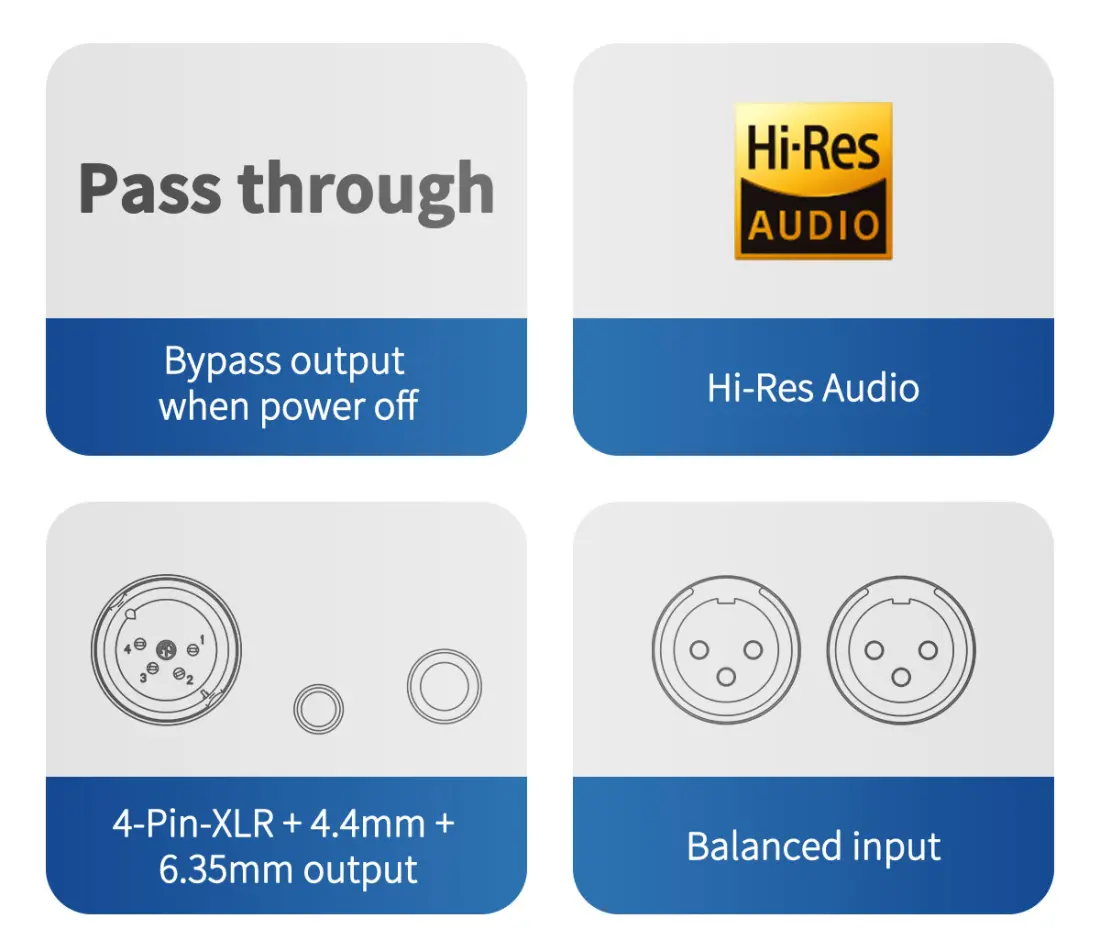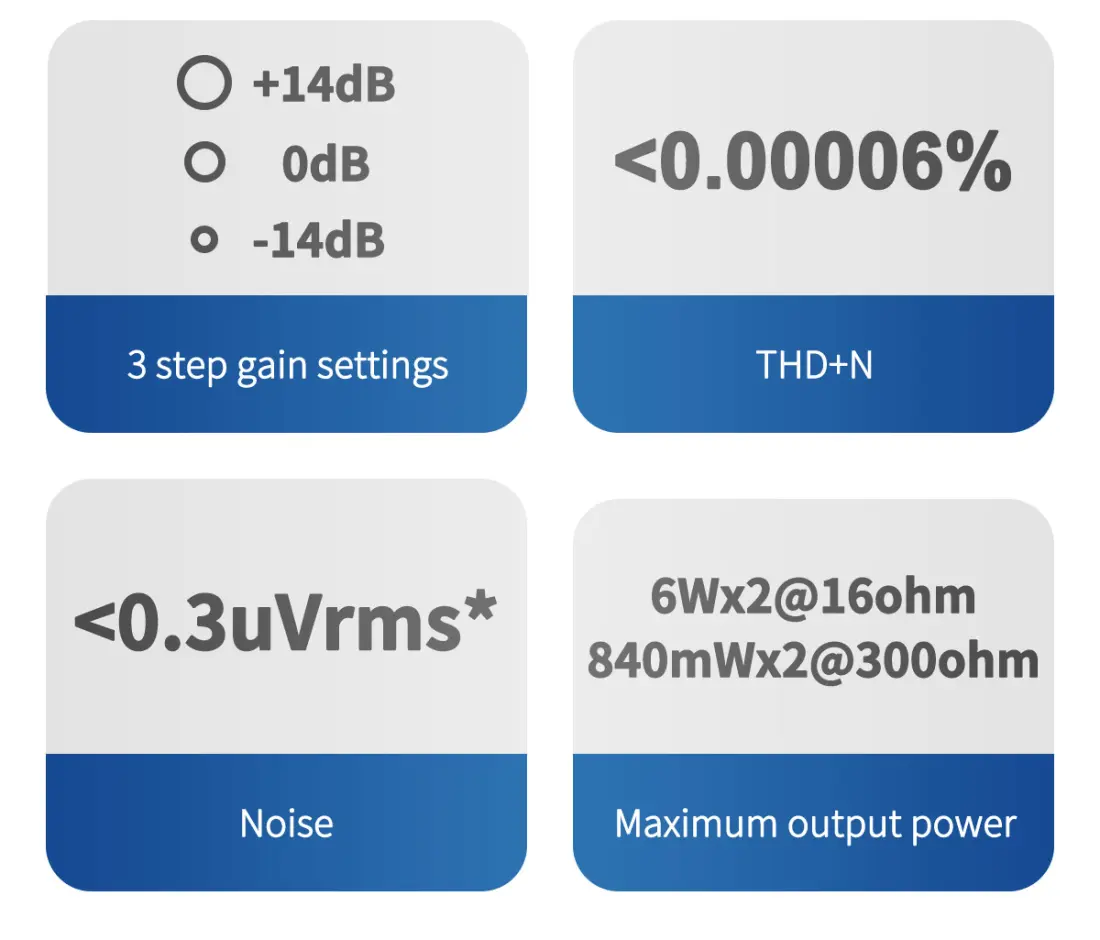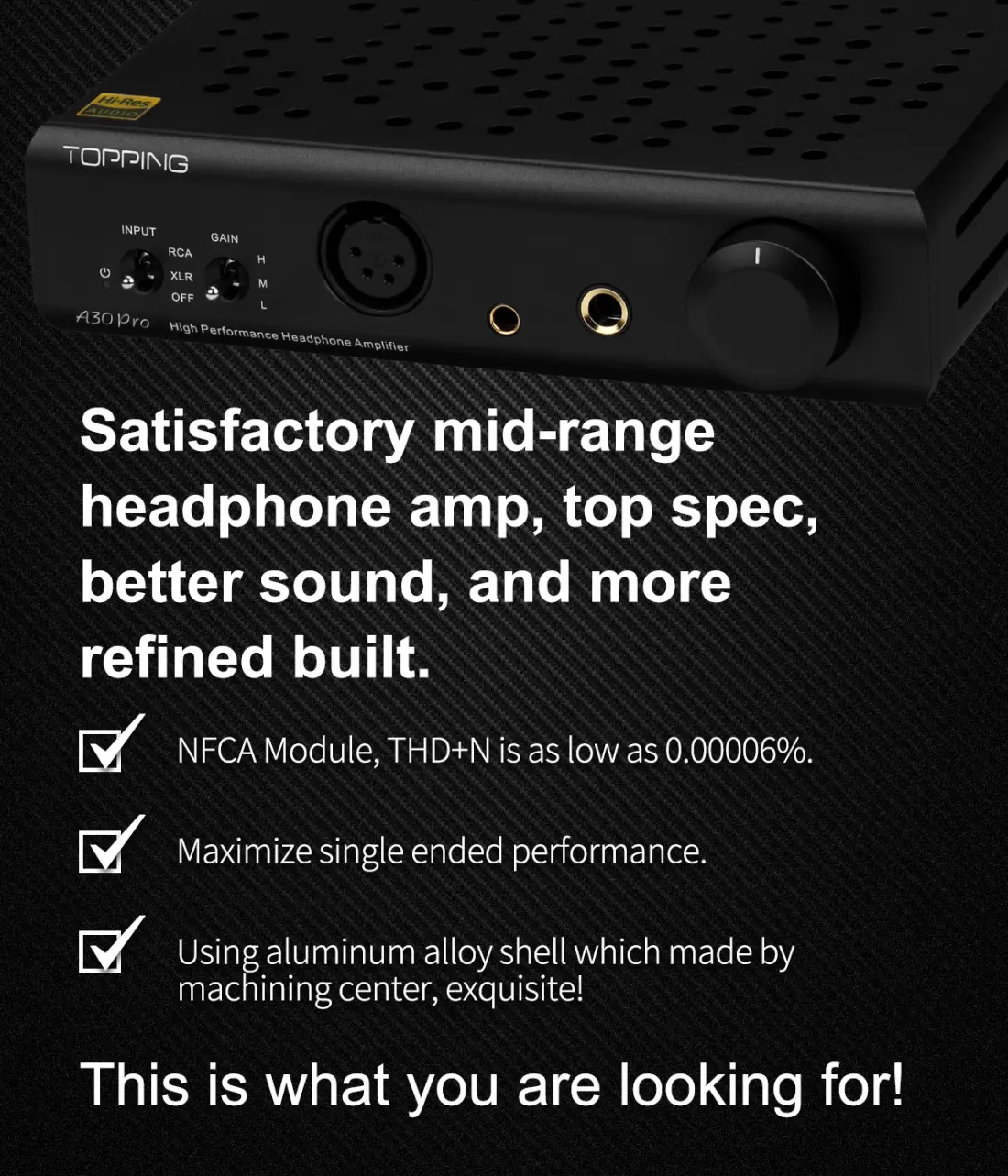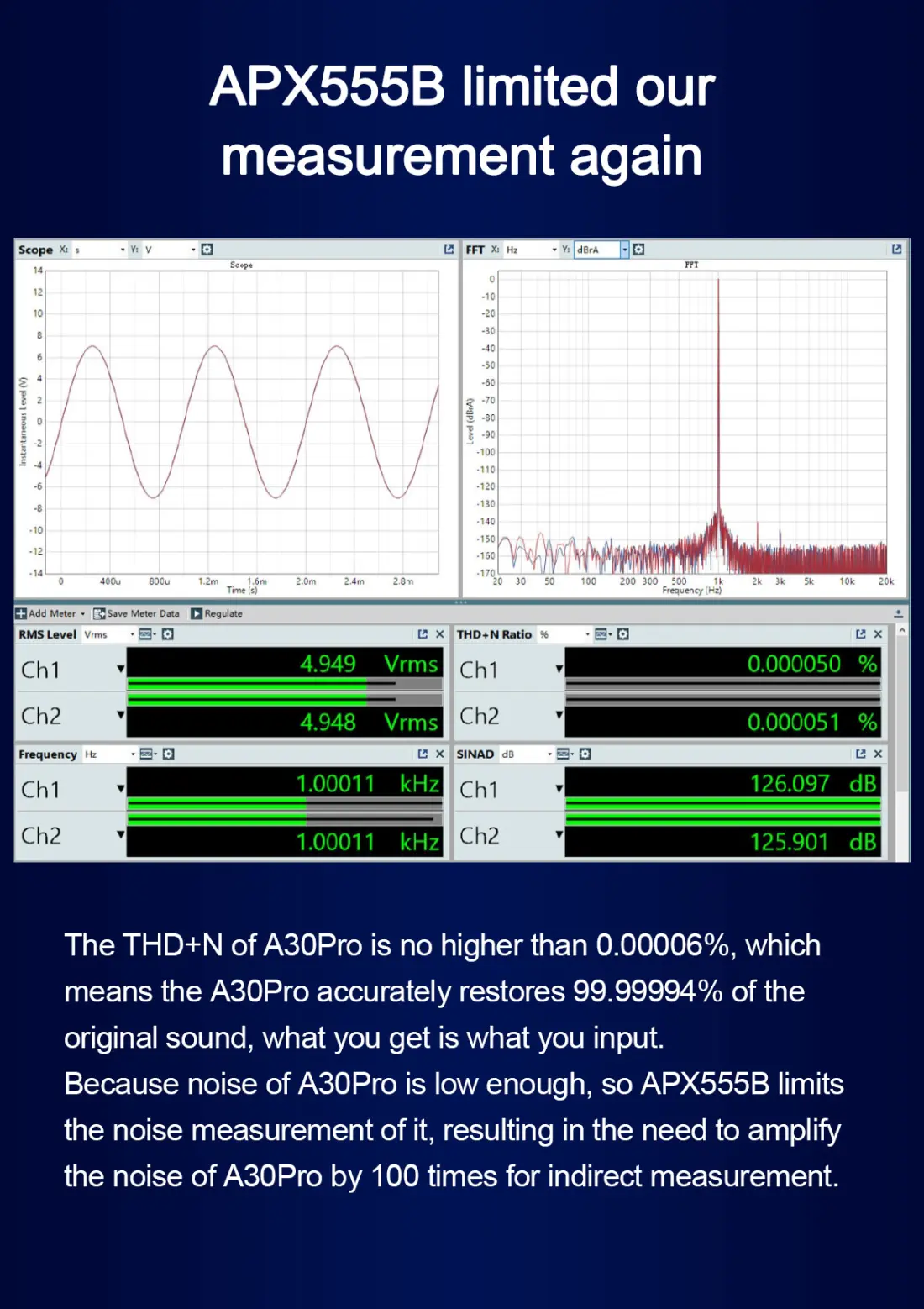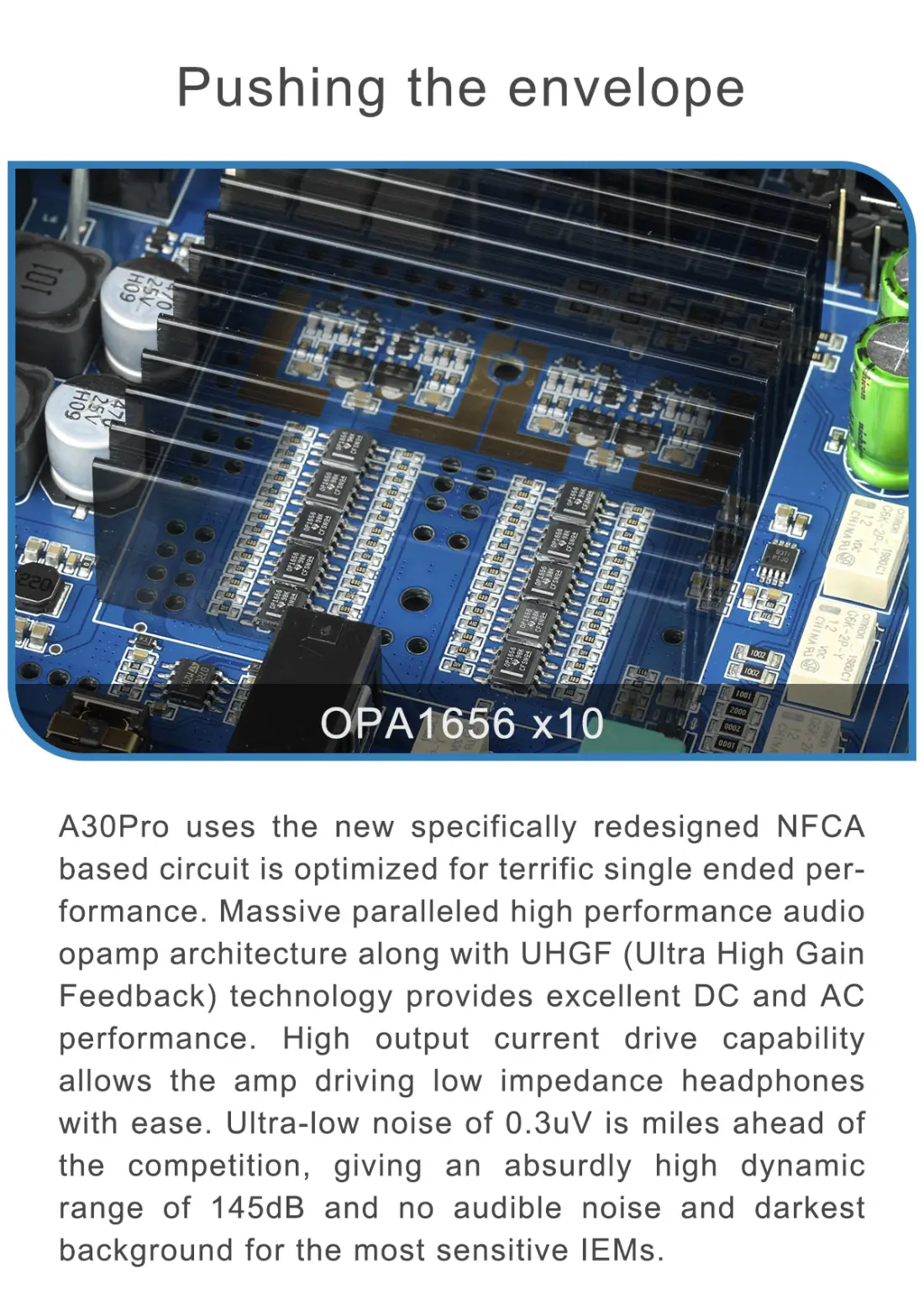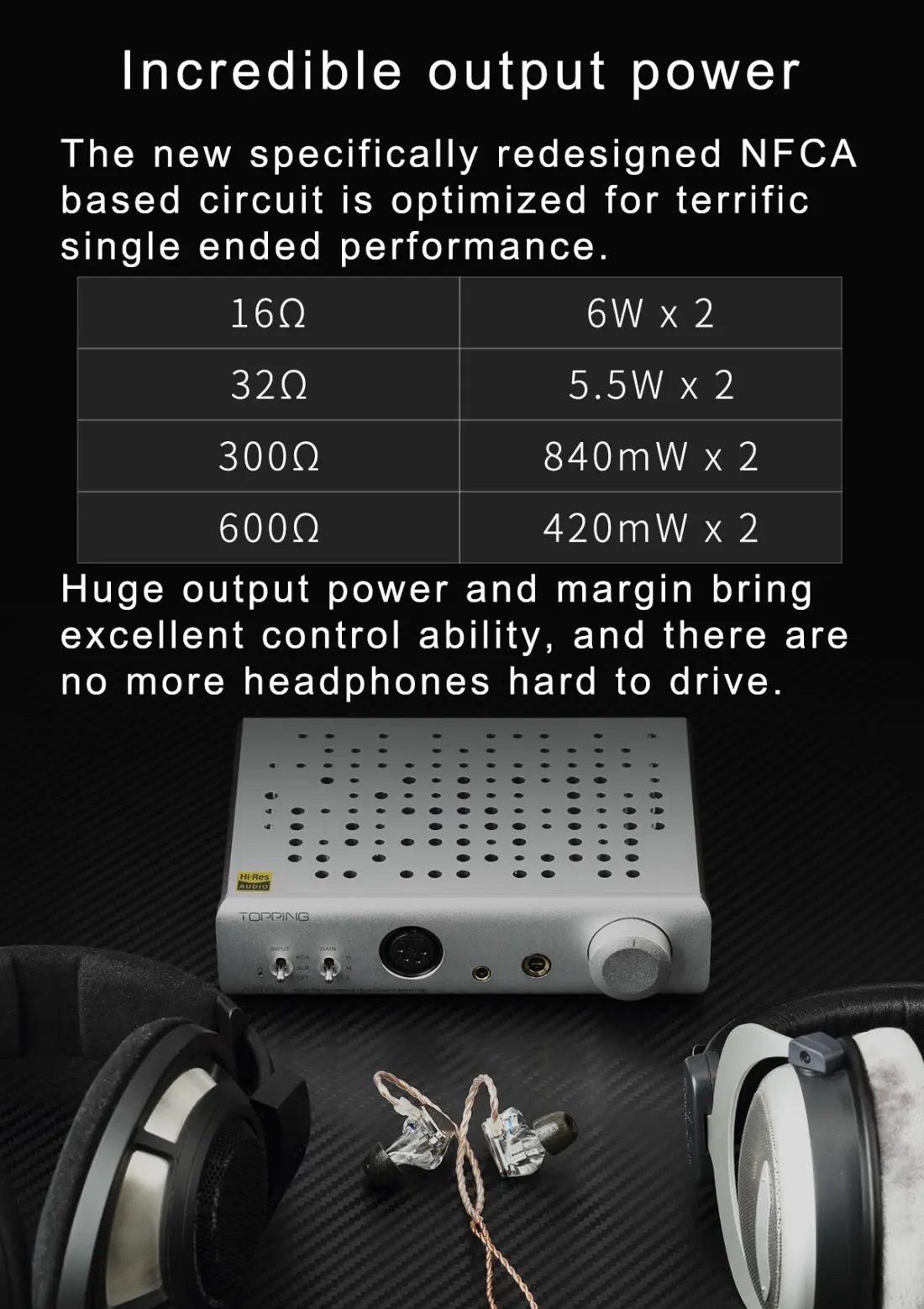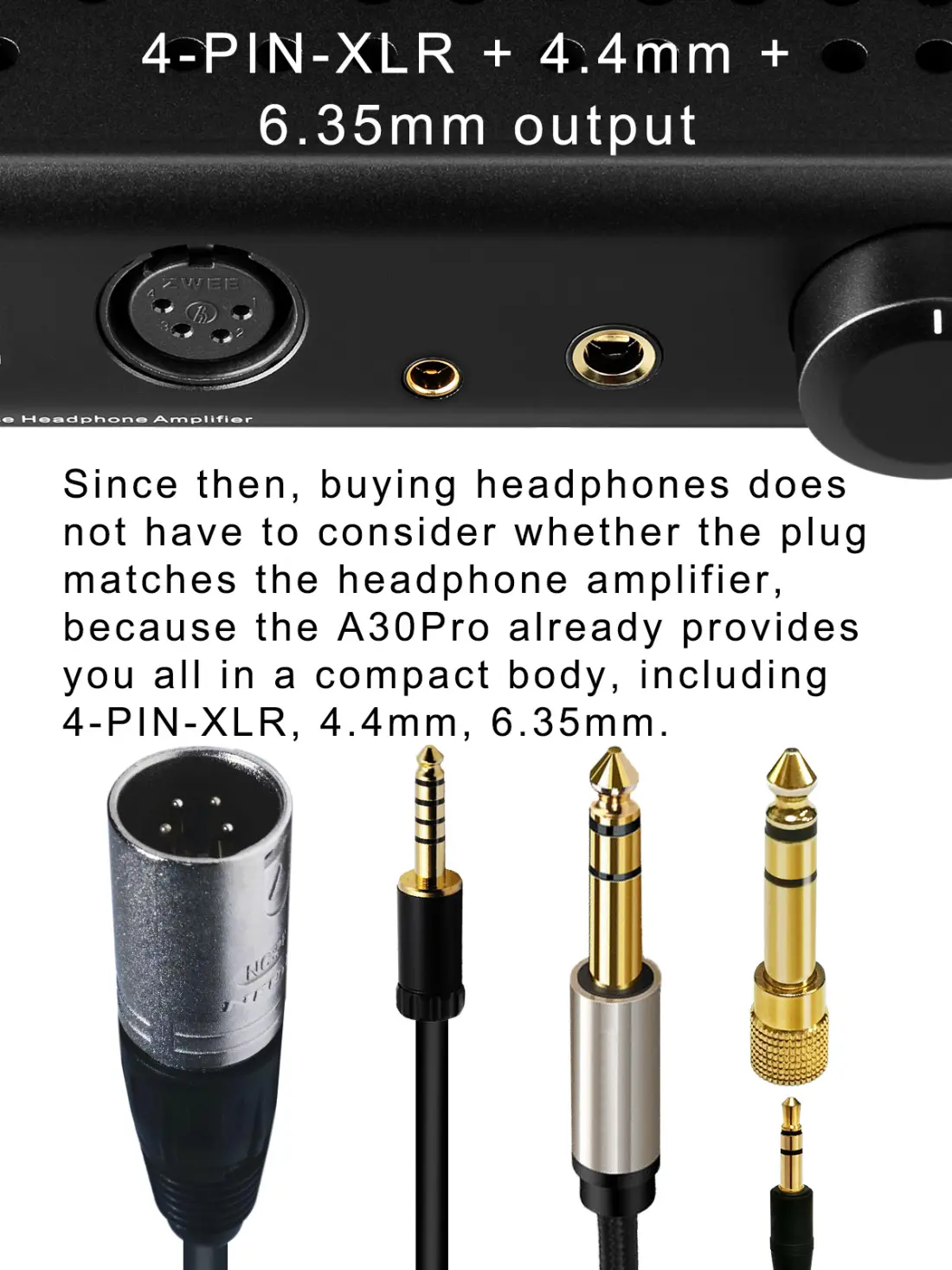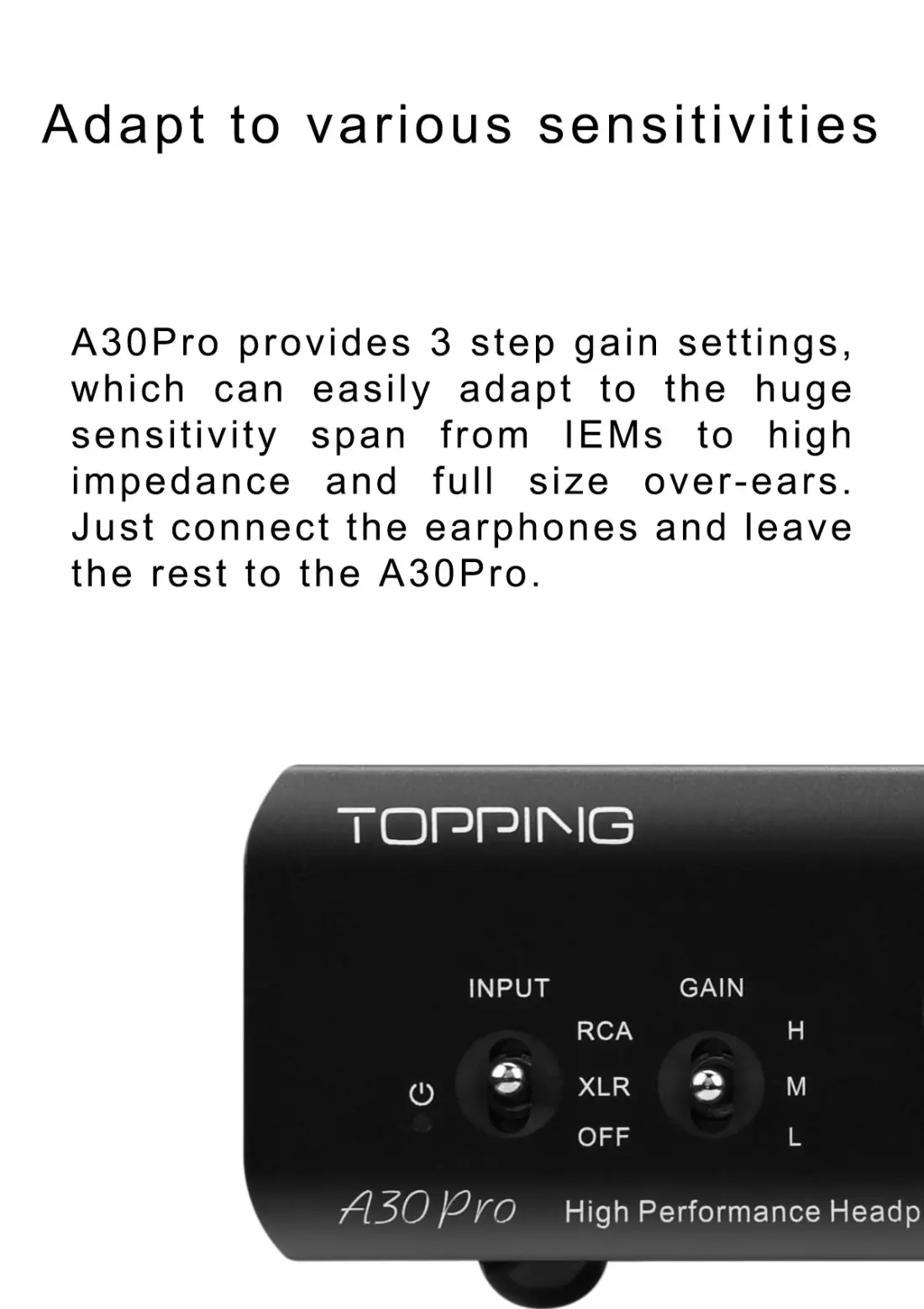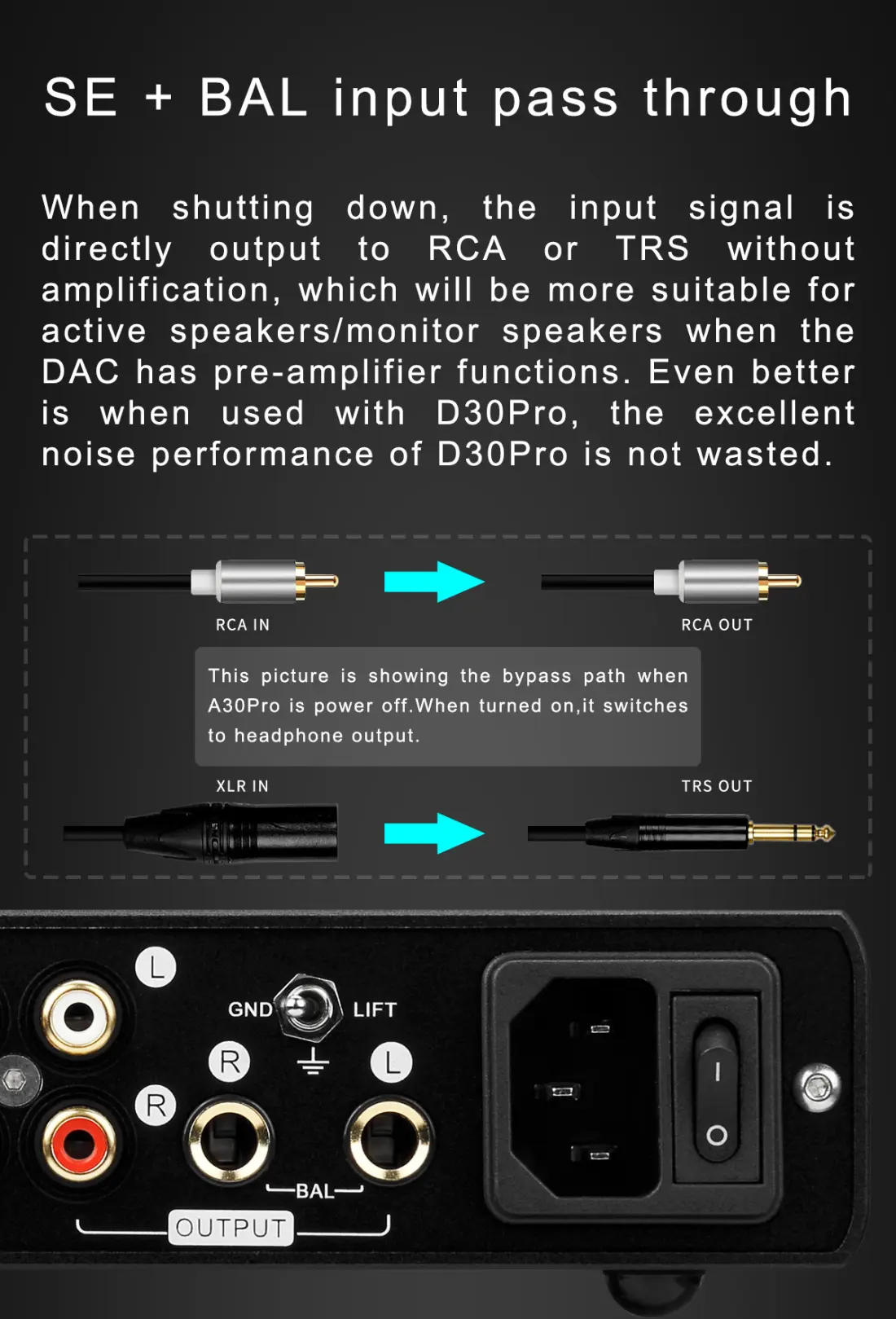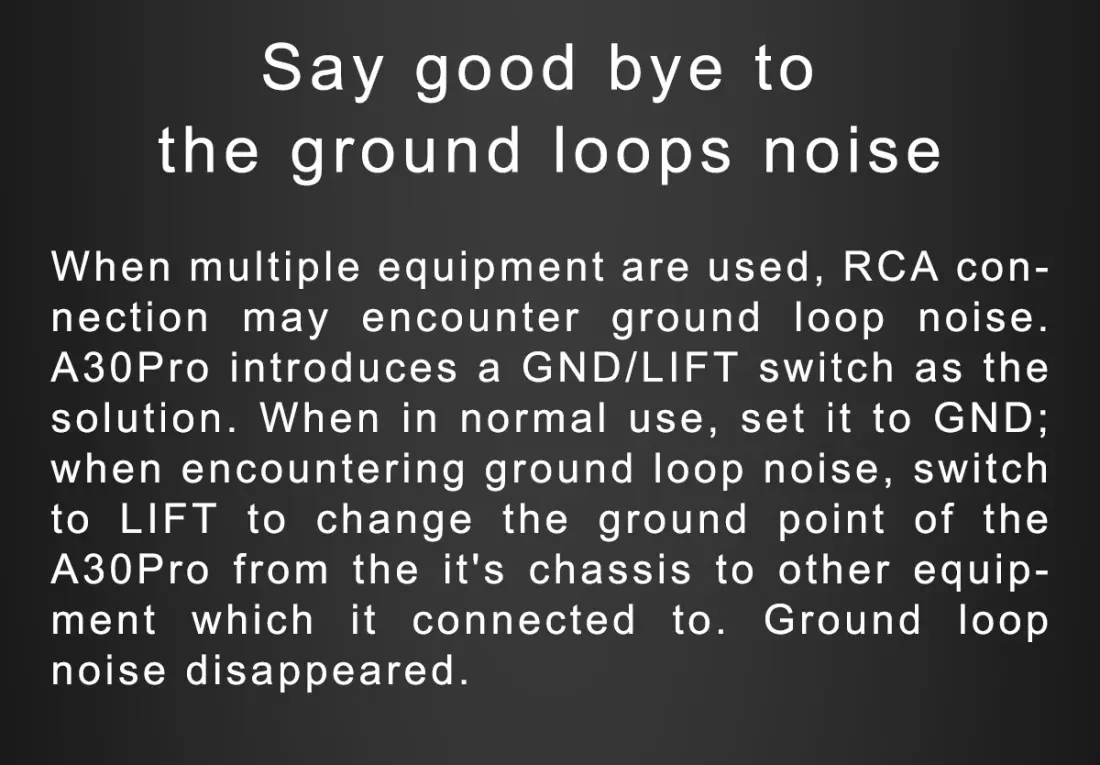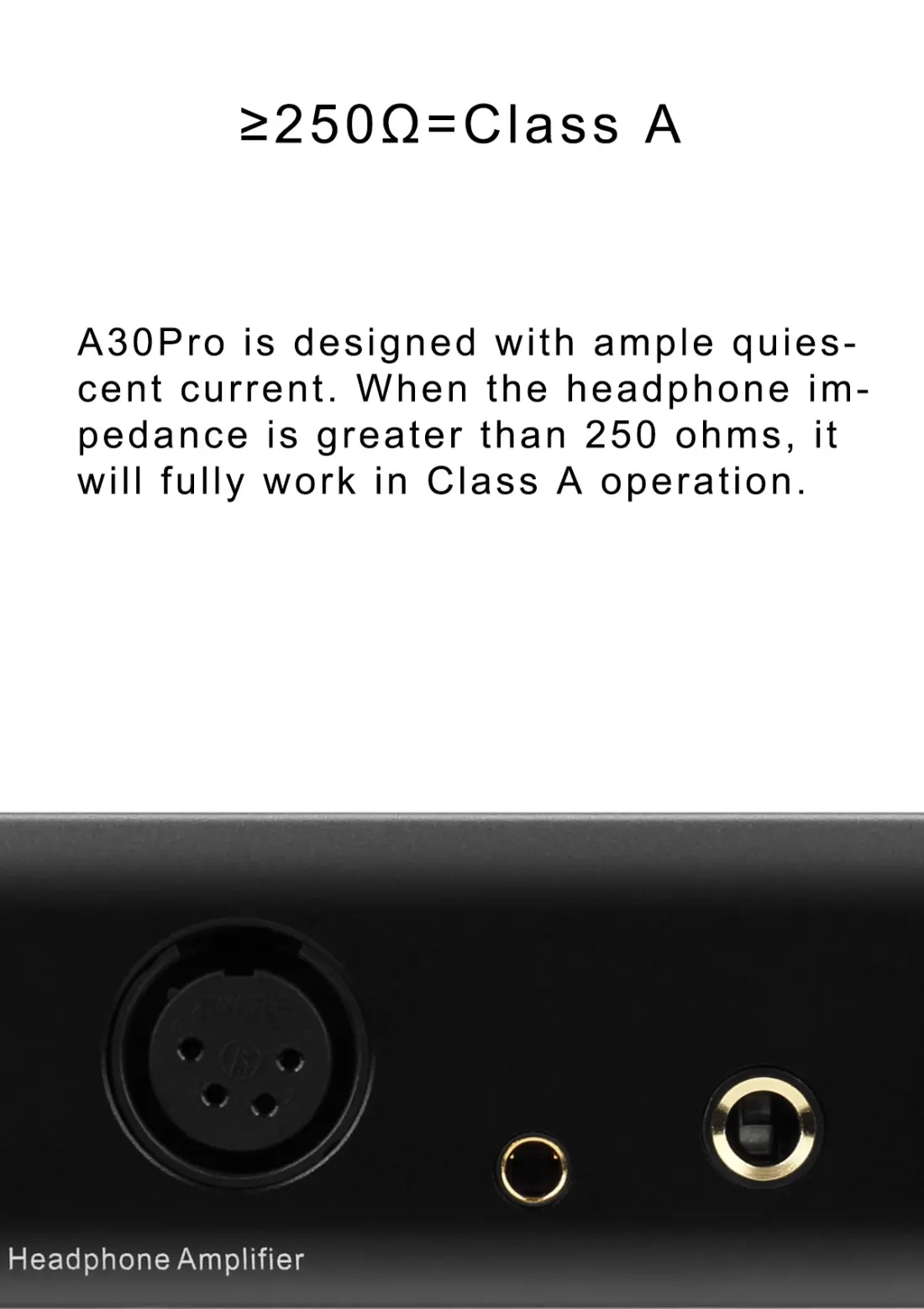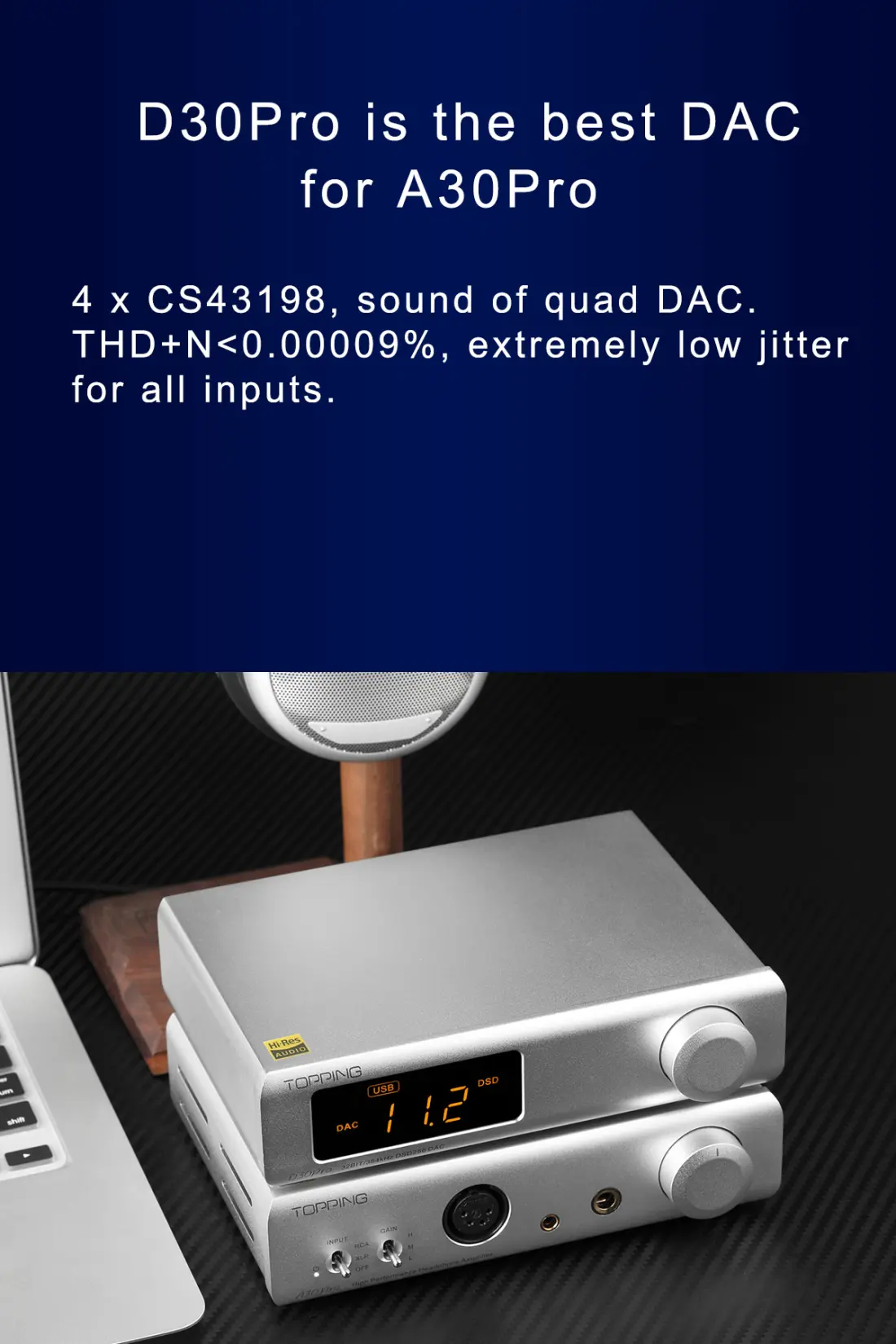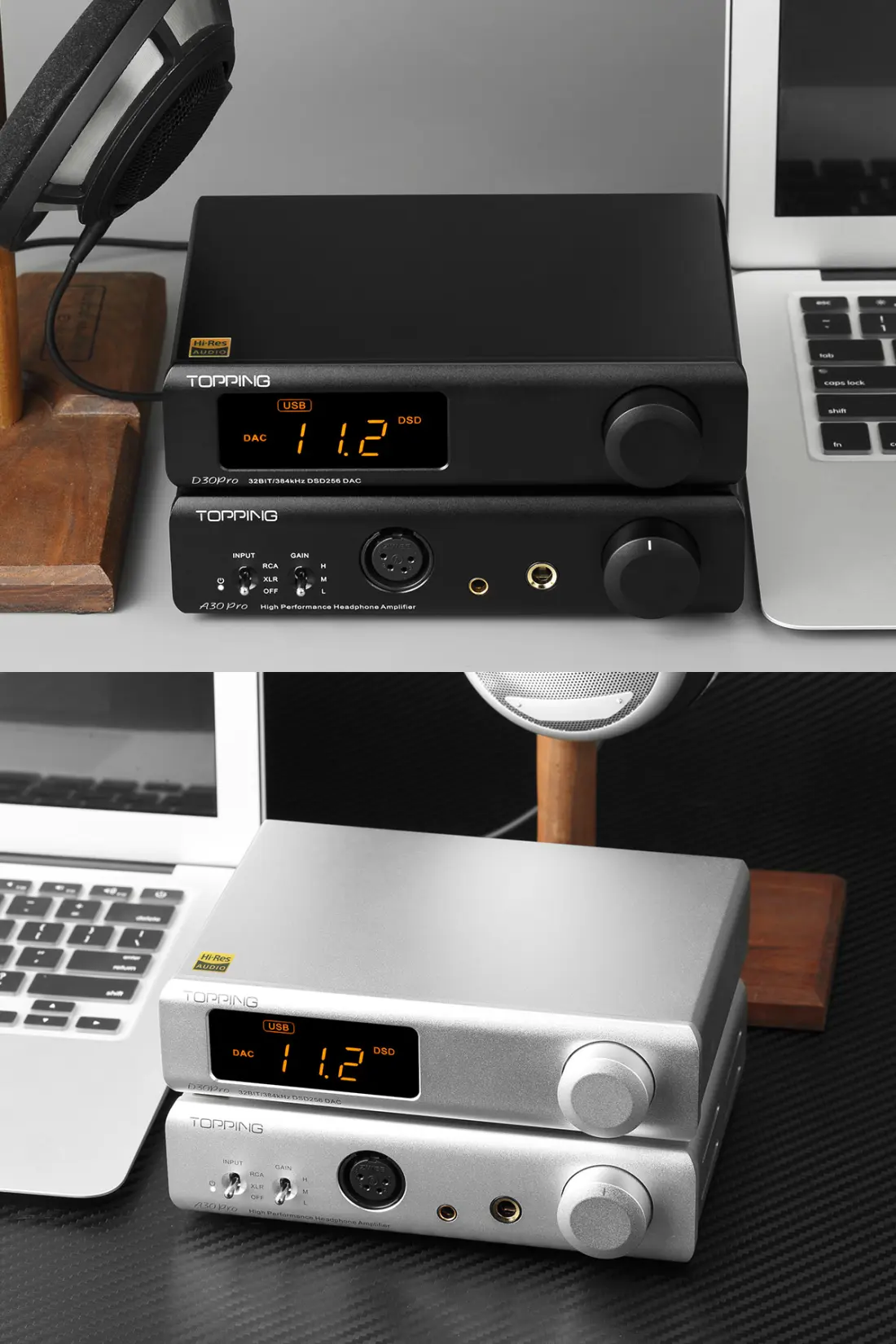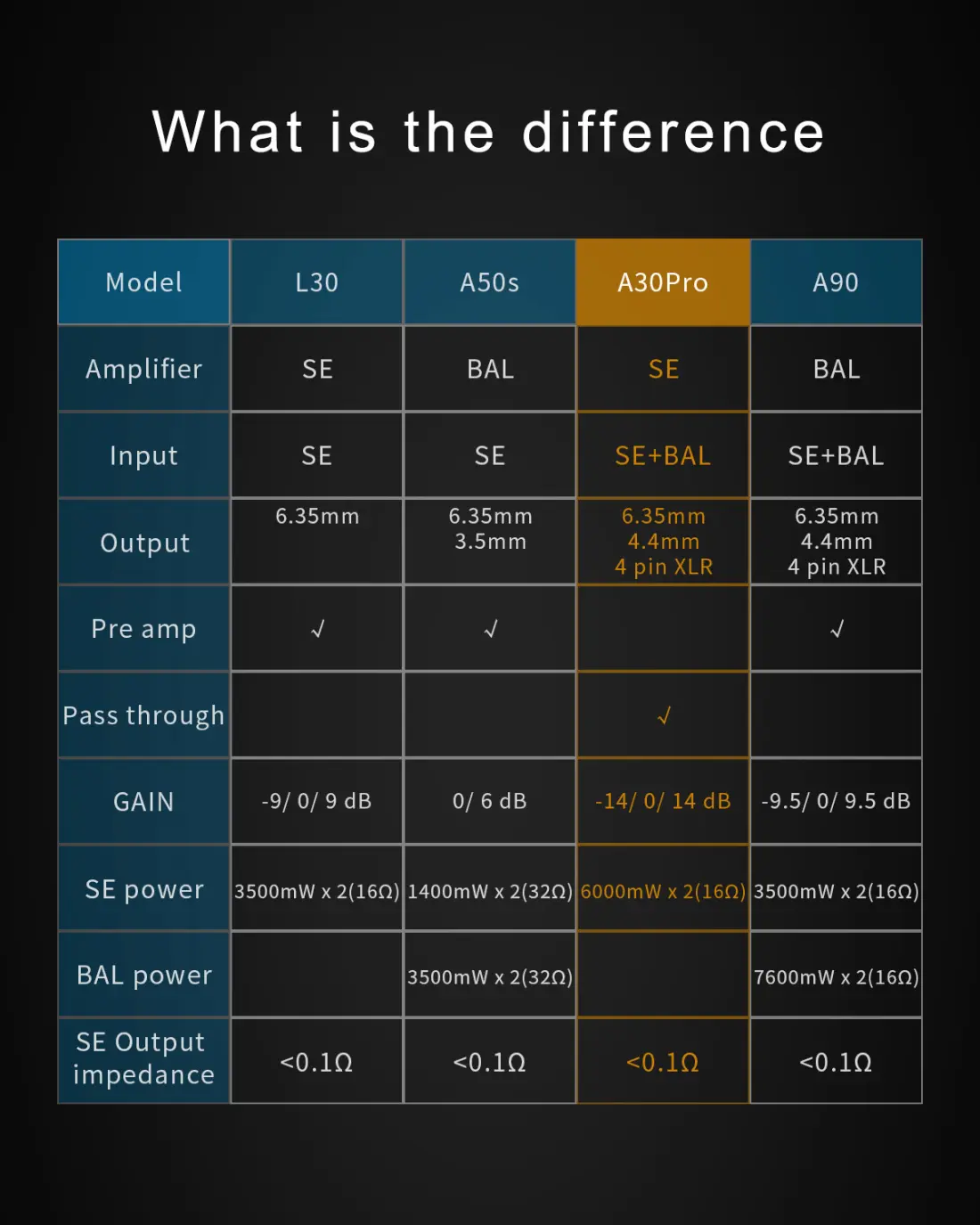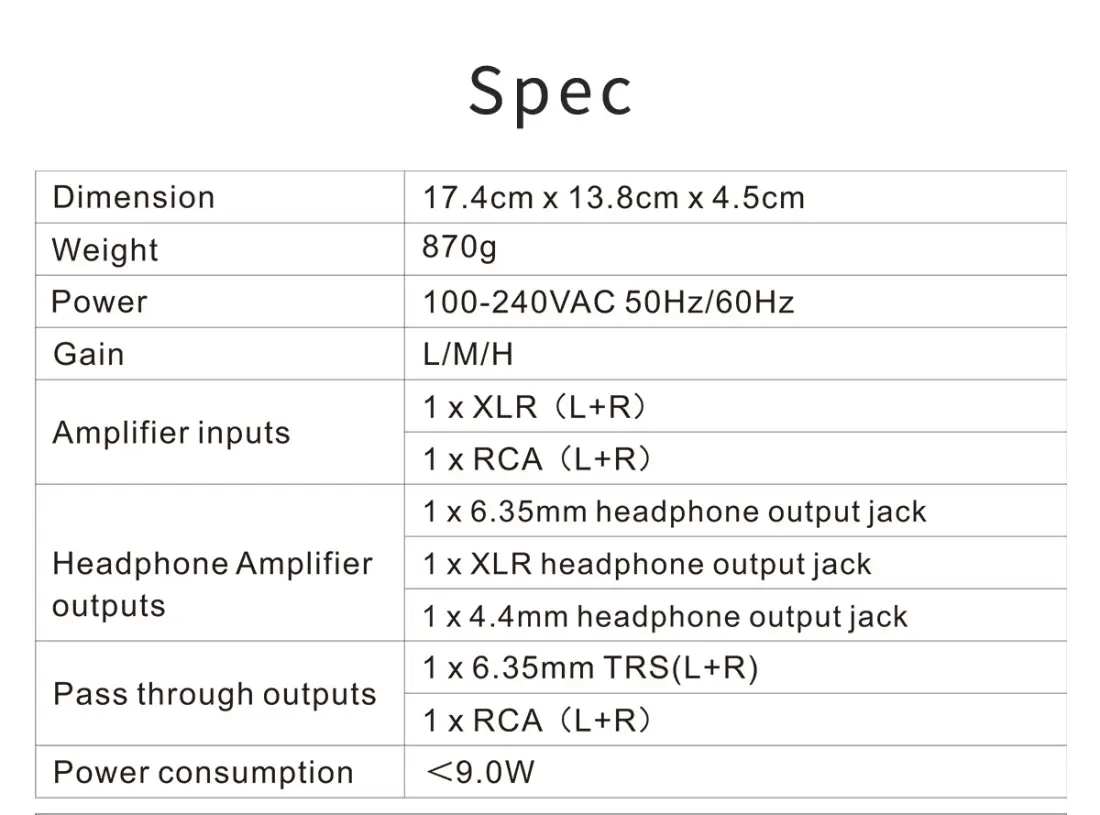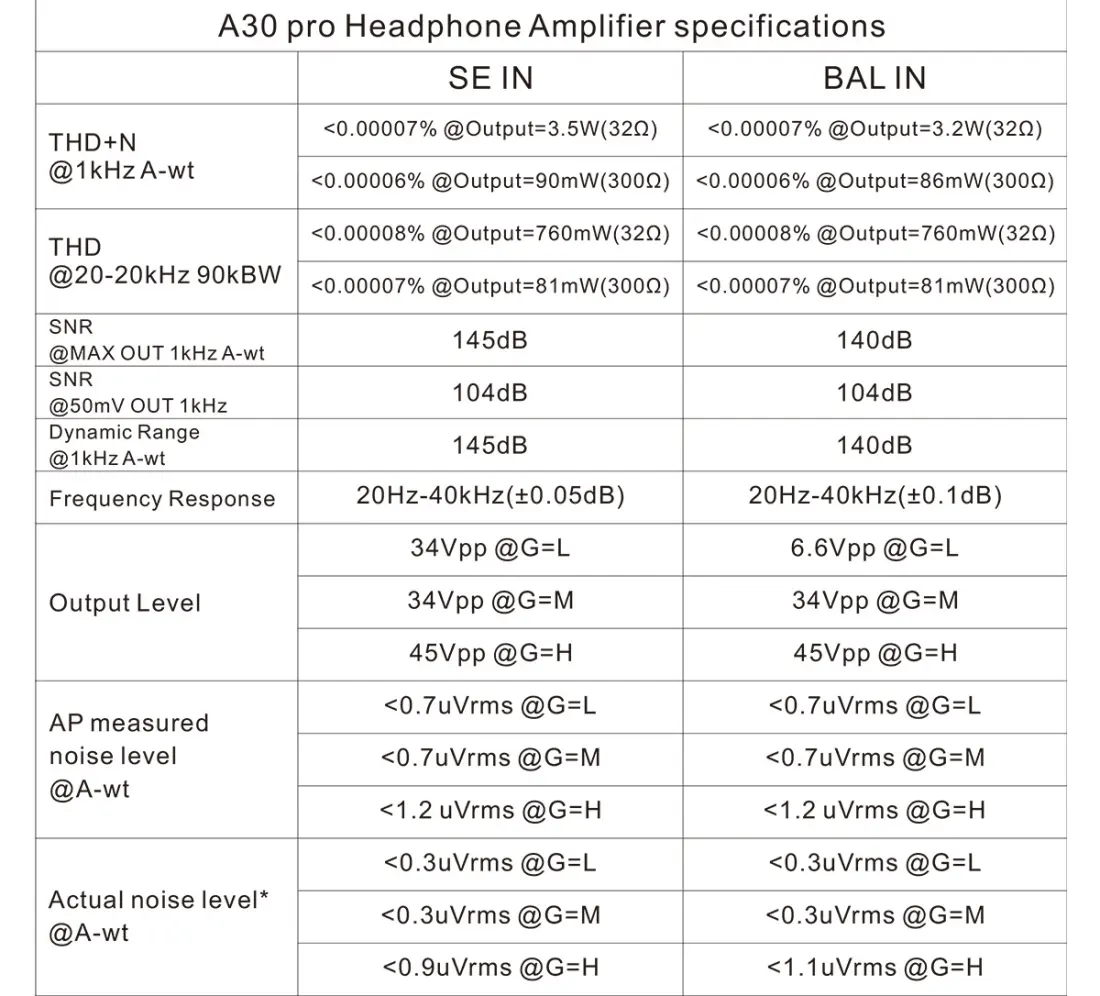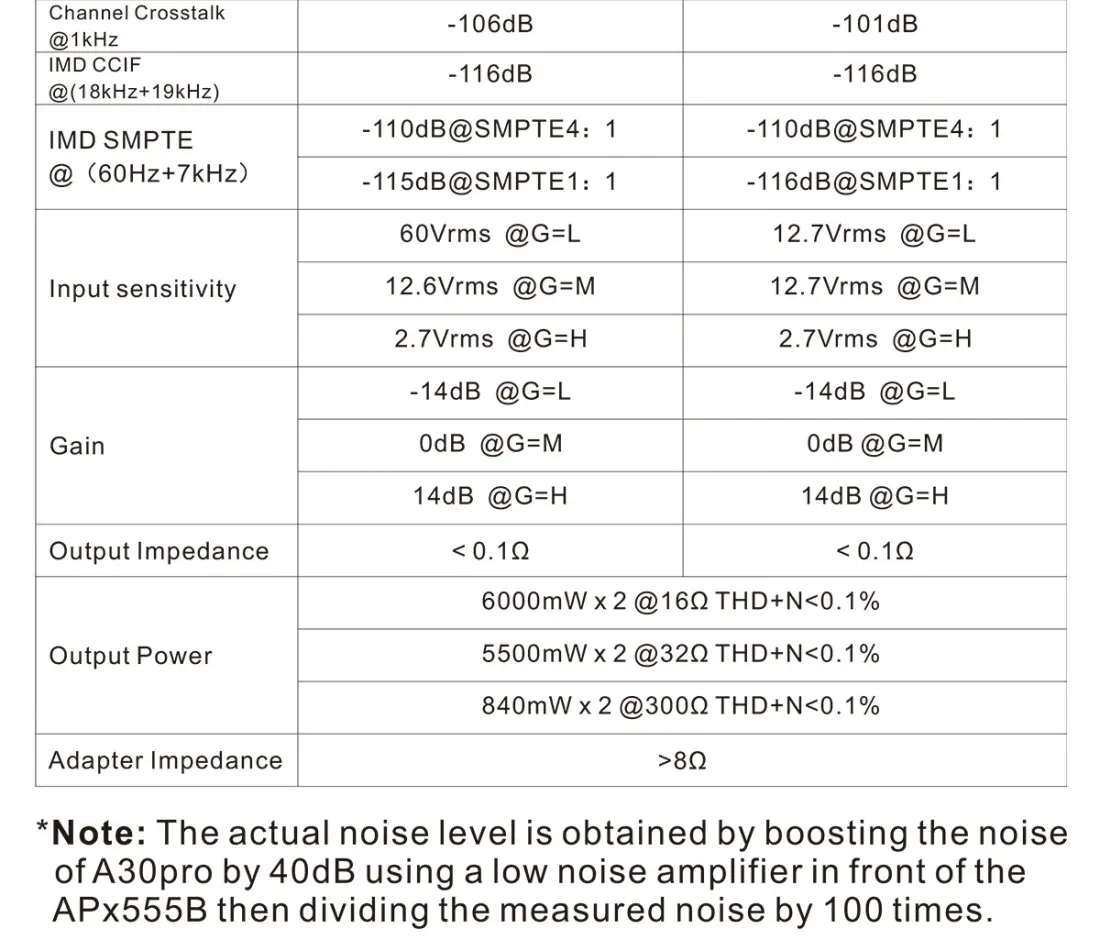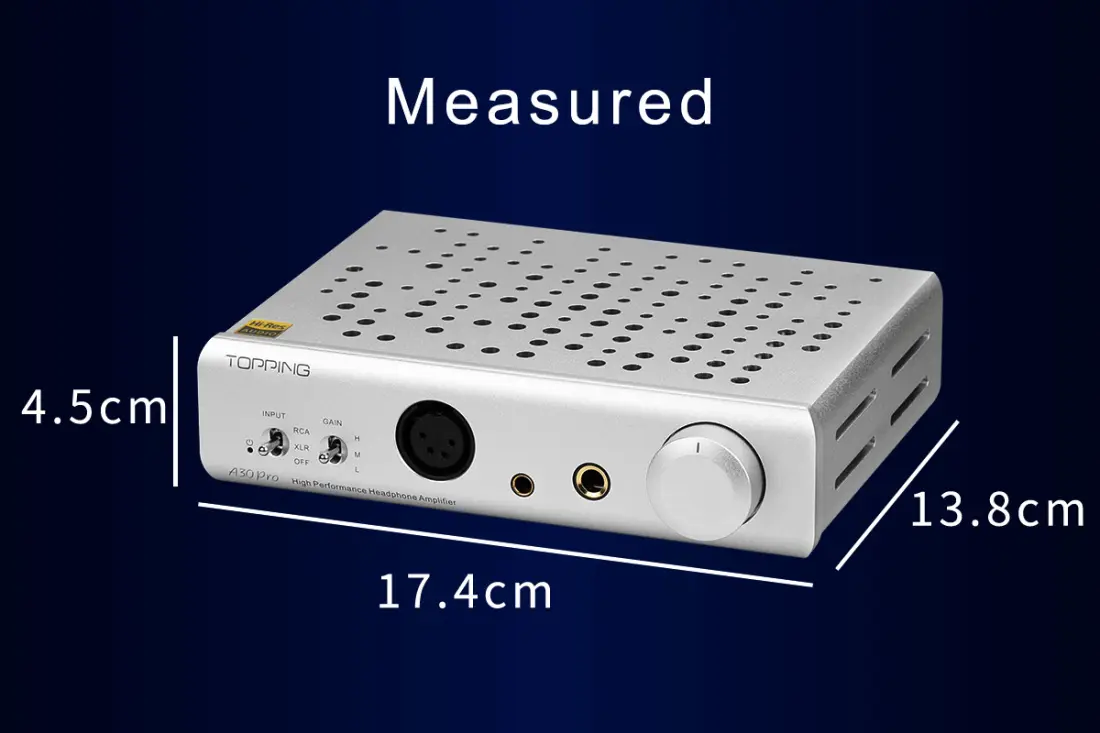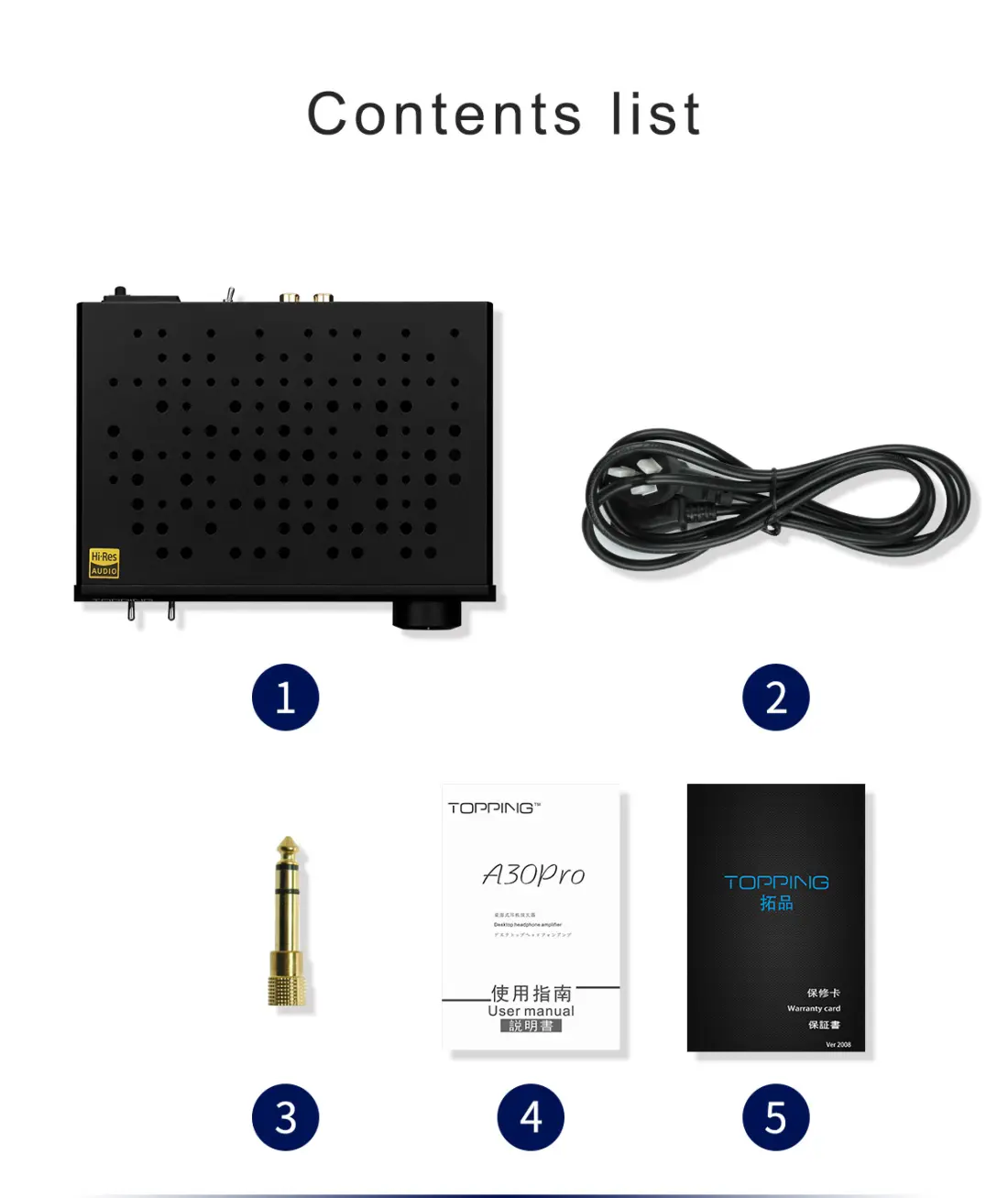 When Taron and Andrew Lissimore started headphones.com, they wanted to create the headphone store they wished existed. As headphone enthusiasts, they wanted a store with 365-day returns. 

So they decided they were going to try to make 365-day returns work - no matter how ridiculous it sounded to their wives.

Years later, they're still doing it, and their wives still think they're crazy.

So take some time to get to know your new gear. We want you to enjoy your purchase for years, not just a few weeks. If you're not satisfied, you can return items in like-new condition for up to 365-days.
How To Make a Return
1. Follow the link below.
To get the return process started, you just need to click this link. Enter your order number as well as e-mail address to get it started and after that just follow the steps outlined in the portal (note open-box, special order and sale items are not eligible). A pre-paid shipping label will be generated for you a deducted from your refund after being processed.
After receiving your return label, you will have 7 days to drop off your return with the courier. If your return is not dropped off within 7 days of receiving your return label, a 30% restocking fee will occur. If your return is not dropped off within a month of your label being issued, your return will be rejected.
2. Pack Your Items Carefully
Your item must be in like-new condition with its original packaging. It must also include all original accessories and manuals. Please add a larger shipping box to protect the original packaging during shipping.
Important Refund Details
Refund or Exchange
You may choose either a refund or an exchange for the full cost of the item. The refund will be processed on the same method of payment you used to make the original purchase.
Return Shipping
A pre-paid shipping label is generated for you. It is deducted from the final refund total after inpsection.
Defective Items
If you are returning a defective product, the product must be repaired under manufacturer's warranty before a refund is issued. If the manufacturer claims the product cannot be repaired under warranty due to damage outside of warranty, the product will be returned to you and no refund will be issued.
Like New Condition
Headphones.com may refuse a return or charge a restocking fee if the items are not complete and in like-new condition. Here are some examples of returns that would incur a restocking fee:
The returned item is missing accessories or parts that were included with the original product
There are obvious signs of wear (scratches, dirt, worn out parts etc.)
Here are some examples of returns that may be refused:
The serial number on the returned product is different from the serial number that was originally shipped. 
The item has been damaged through mishandling (water damage, drop damage etc.)
Eligible Products
Special order, sale and open-box items are not covered by our 365-day return policy. However they are usually covered by the manufacturers warranty.
Special Order
Special order items are non-cancellable and non-returnable. The estimated shipping window is just an estimate, your item may ship sooner or later than the estimate.
Accessories
Accessories such as ear pads and ear tips are final sale and not returnable due to hygienic reasons. 
Fee Policy
All fees are cumulative.
Fees
Fee Amount

Cancellations

5% on Affirm orders. All other orders have no cancellation fees with one exception.

We internally track cancellations. If you exceed a certain amount, you will be charged a cancellation fee at our discretion. 

Return shipping

Return shipping is paid by the customer.

Affirm Financing

10% Restocking Fee

Products with Batteries

15% restocking fee.

Damaged Products

Returned products that have been damaged cannot be returned. Regular wear and tear is expected. Each return is inspected and tested.

IEM Returns

10% restocking fee.

Returns with missing accessories

20% restocking fee.

Bundled Item Return

All items from the bundle must be returned. If an item is missing, retail value for the item will be deducted.

Return of a purchase with a missing or damaged free item

Retail value of the missing/damaged gift items.

Return of more than 2 items in a 365-Day Period

25% restocking fee on each additional return.

Open-Box, Sale, Final Sale and Special Order

These items are final sale however the manufacturers warranty still applies
Return Policy Abuse
In order to provide a 365-day return policy, we need to take abuse seriously. 
We monitor a buyers ratio of purchased to returned products. If it exceeds an internal threshold they will no longer be allowed to place orders with Headphones.com. This includes customers who spread returns across multiple accounts.
We made our return policy to help you find gear you feel great about for a long time. Most people use it exactly as intended. We don't want the handful of people who attempt to abuse our policy to ruin it for everyone else.
Cryptocurrency Refunds
If you paid with a cryptocurrency, the returned amount will be equal to the USD equivalent of your payment on CoinGecko.com at the time the refund is processed. The return will be made in the currency of your original order.
After You've Made a Return
Inspection
Each return is inspected at our warehouse. During busy times these inspections may take a few extra days.
Refund or Credit
We will notify you by email when your refund or credit has been processed. It may take a few business days for a refund to appear in your account. This is determined by your financial institution.
If you still have questions, please email info@headphones.com and an advisor will be happy to help.
One of the key things we pride ourselves on is our customer service and one of the most important aspects of our customer service is getting you your product on time! But not only do we want to get it to you on time, we want to make sure we are using a reliable courier so the experience for you is the best possible. That is why we ship all of our orders with FedEX.
While couriers like USPS are tempting because of their low cost, we have found that they are not a good experience for our customers. Nobody wants their package to not be delivered and then have to spend an hour on hold with the local post office trying to get information. To that end, all of our packages are shipped signature required with FedEX to make sure your package arrives in your hands safe and sound and if there are any issues, your time isn't wasted.
However, if you are looking to ship to PO Box or APO address, we can definitely accommodate your shipping needs!
How Much Does Shipping Cost?
Shipping in the continental US is free if your order is over $100, no matter what (you do always have the choice to upgrade your shipping at checkout as well). 
Canadian Shipping
Canadian orders over $250 are eligible for free shipping. Duties & Taxes are not included but you can choose to pay Duties & Taxes during checkout with DHL. 
International Shipping
Due to our vendor agreements with the brands that we carry, we are unable to ship outside of the United States or Canada. 
FedEX Ground Shipping
All orders $100 or over & under $300 qualify for free FedEX Ground shipping.
FedEX 2-Day Shipping
All orders between $300 - $999,99 get free FedEX 2-Day shipping.
FedEX Overnight
All orders over $1000 qualify for free FedEX Overnight shipping. Overnight shipping is covered under FedEX as the next business day. Saturday and Sunday deliveries are not part of their guaranteed overnight delivery. 
Signature Requirement
All orders shipped through Headphones.com are shipped with signature required. Since most signature requirements have been suspended during COVID-19, we are shipping orders with an Adult Signature Required.
How Soon Will My Order Ship
We strive for every item we have on the website to be in stock and ready to ship the same day. So if your order is in stock and you place your order before 1pm PST, it will ship that same day.
Sometimes, we like to give our customers the opportunity to place orders on backordered items or pre-orders. In those situations, it will be clearly written on the page that the product is backordered or available for pre-order. When the item is back in stock, it will ship out with the FedEX shipping methods above.
Questions About Shipping
If you have any questions about shipping or any other concerns, always feel free to reach out to us via our Live Chat located at the bottom right corner of your screen or by E-mail at info@headphones.com
Paying with Cryptocurrency is easy at Headphones.com! 
The simplest way to pay is by simply going through our checkout process. After entering your shipment details and choosing your preferred shipping method, you will be able to select your payment method. From there you will have the choice to pay with a variety of different cryptocurrencies.
If you don't see the currency you're looking to pay with or would prefer a manual quote, please feel free to e-mail us at info@headphones.com and we will be happy to help!
Payment & Security
Your payment information is processed securely. We do not store credit card details nor have access to your credit card information.
Do you have specific questions about this product or our policies? Talk to an actual human now with hands on experience and expert advice. We're here for you!
Payment & Security
Your payment information is processed securely. We do not store credit card details nor have access to your credit card information.