Audeze LCD-i3 In-Ear Planar Magnetic Headphones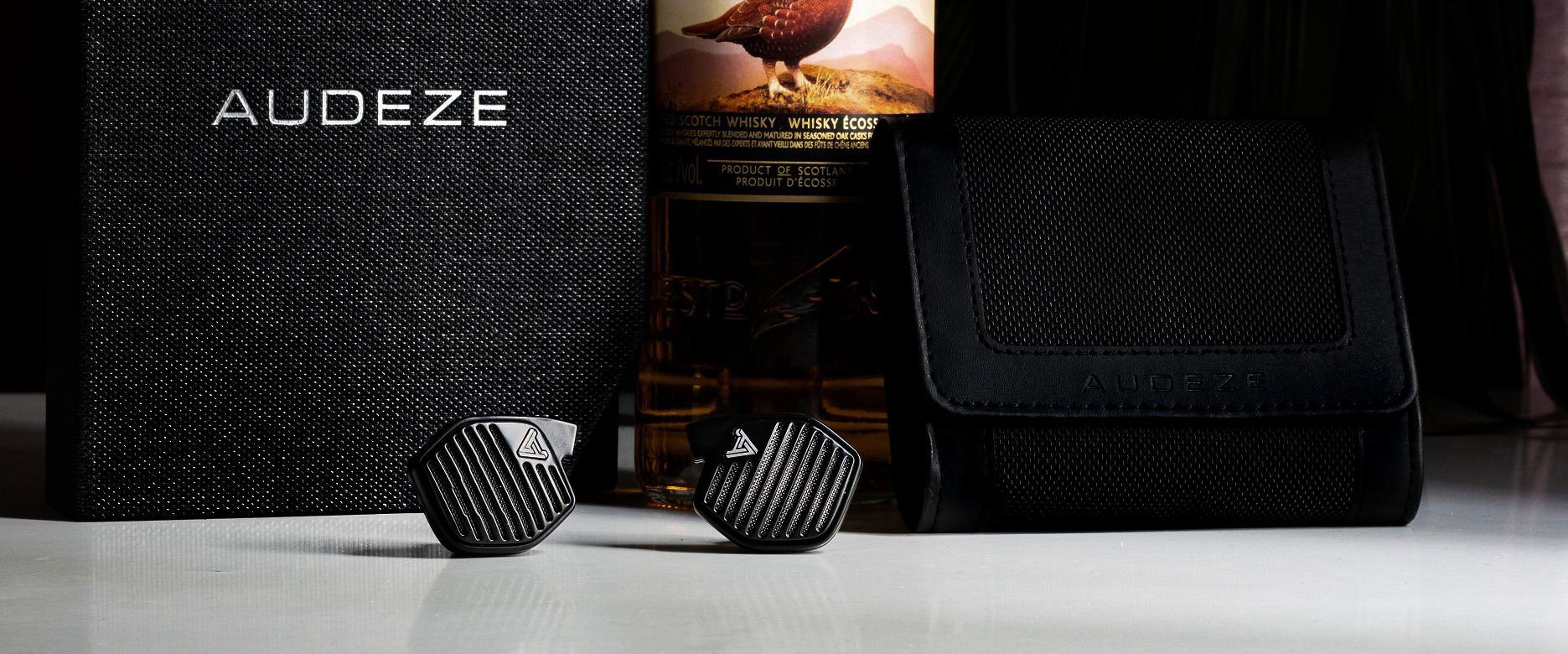 The LCD-i3 In-Ear Planar Magnetic Headphones expands on the superior resolution and refined acoustical tuning of the award-winning, ground-breaking iSINE design. Featuring the design of the LCD-i4 together with the low impedance of the iSINE series, the LCD-i3 can push up to 130dB with zero audible distortion for a true audiophile in-ear experience.
True Audiophile Sound From Any Source
The LCD-i3 is the next step in the evolution of the iSINE series. Featuring the magnesium housing and grill design of the LCD-i4, the LCD-i3 reduces unwanted resonance and delivers superior resolution to its iSINE counterparts. Bluetooth, Lightning, and 3.5mm connectivity come included, ensuring that you'll be able to enjoy true audiophile sound from any device.
Pushing The Envelope of In-Ear Technology
Borrowing from the award-winning LCD-i4 design, the LCD-i3 features a cast magnesium housing with an open back design for greater transparency deep, clean bass extension. The low impedance driver leverages Audeze's patented Uniforce™ voice coil and Fluxor™ magnet technologies to achieve the highest dynamic range of any in-ear, pushing up to 130dB with no audible distortion. With the ability to be paired with Bluetooth, Lightning, or Auxiliary devices, the LCD-i3's dynamic and engaging musical presence is matched only by its versatility, ensuring you'll be able to enjoy the best audiophile sound quality over any device.
High Resolution Wireless Audio
The Audeze CIPHER Bluetooth Module comes included with every LCD-i3. Programmed with Audeze's proprietary DSP and native support for Bluetooth 5.0, AptX, and AptX HD, the CIPHER Bluetooth Module delivers low latency 24 bit wireless audio that has been optimized for even the most discerning ear.
With the LCD-i3, you can customize the fit how you want. The Ear Hooks from the iSine series have been re-designed to curve inwards allowing for a more ergonomic fit. Audeze has also designed brand new Ear Fins with that ship with the LCD-i3. They are ergonomically designed to provide a comfortable and secure fit within the concha bowl of the ear.
Audeze's CIPHER Lightning Cable, Bluetooth Module, and 3.5mm standard cable are included with every LCD-i3 purchase. All CIPHER devices come preloaded with their proprietary DSP to provide an optimized audiophile listening experience with both wired and wireless connections.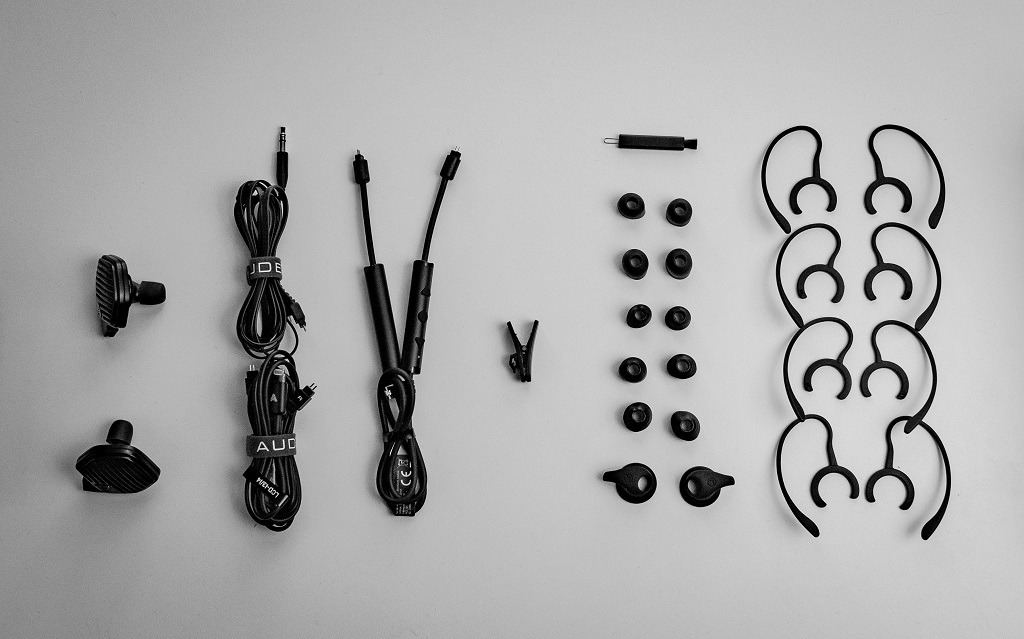 1.5m Auxiliary (3.5mm) Cable
1.5m Cipher Lightning Cable
Audeze CIPHER Bluetooth Module
Nylon Travel Case with foam insert
Selection of Offset Ear Hooks and Ear Fins for customizable fit
Cleaning brush and shirt clip
User Guide and Warranty Card
Certificate of Authenticity
Check out this Video review from Andrew Park (@ResolveReviews) of the Audeze LCD-i3 and see how it compares to other TOTL In-Ear Headphones like the Campfire Audio Andromeda.
Style

In-ear, semi-open
Transducer type

Planar magnetic
Magnetic structure

FluxorTM
Magnet type

Neodymium N50
Diaphragm type

Ultra-thin UniforceTM
Transducer size

30mm
Maximum power handling

500mW RMS
Maximum SPL

>130dB
Frequency response

10Hz – 50kHz
THD

<0.1% @ 100dB
Impedance

20 ohms
Sensitivity

110 dB/1mW (at Drum Reference Point)
Minimum power requirement

>50mW
Audeze LCD-i3 In-Ear Planar Magnetic Headphones
1.5m Auxiliary (3.5mm) Cable
1.5m Cipher Lightning Cable
Audeze CIPHER Bluetooth Module
Nylon Travel Case with foam insert
Selection of Offset Ear Hooks and Ear Fins for customizable fit
Cleaning brush and shirt clip
User Guide and Warranty Card
Certificate of Authenticity